Some books stay with you long after the pages have been closed. This is the best way for me describe my experience with Shadowfever. Hands down. Oh Fever....
Who needs sleep anyway?
For those who've read some of the previous books... yes, they were at times very dark. In this final hour things will get a bit darker still. Never fear though daylight seekers! As Moning has said, while it might not seem like it, this is a story about light.
"I get knocked down, but I get up again
You are never gonna keep me down"
When I call something an emotional rollercoaster, it usually isn't a compliment. Too often when such a ride comes by, it'll be sappy, or lacking substance beyond some tear jerking and uplifting scenes. The Fever series, especially Shadowfever, is an exception. Moning balances action with a beautifully intricate plot, sorrow with morality, humour with deeper meaning, and romance with integrity. There were countless times where I was overwhelmed while reading these books, more so as they went on. The characters, plot, and writing combine to create something potent. Beautiful. Savage.
Disturbing.
Sexy.
No. Sorry Joe.
A darker kind of sexy.*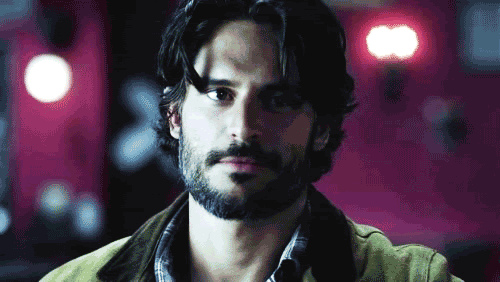 With epic love. Epic betrayal.
And epic answers to all those questions that Karen has been shaping.
Like any book, this won't be for everyone. Doesn't matter though. This book, this series, is now a favourite of mine. I recommend it to anyone (18+, sorry kiddies) who hasn't tried it. Hype-stigma be damned.